What Kind of Business Can I Start With N30,000?
A wonderful strategy to get the money you require to meet your daily demands is to launch your own business. It gives you an additional source of money, expands your purchasing power, and grants you the independence that working for someone else would restrict. There aren't many company ideas where you can start with N30,000.00. This is due to the common misconception that most prosperous businesses are founded with sufficient funding.  That is untrue, though. With as little as N30,000, you can launch and develop a successful venture. You can launch any of these businesses with N30,000 or less.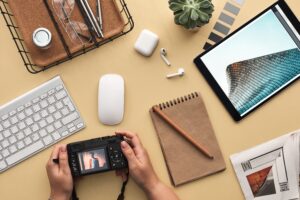 It's not just for movie theatres to serve popcorn. People enjoy eating it as a beloved treat at picnics, hangouts, at the workplace, at home, and even on the streets. People constantly seem to want more of the delectable popcorn, making it a fantastic source of revenue. Since a popcorn maker can be purchased for as little as 15,000 NGN, it does not cost a lot of money to get started. Bags of maize, salt, sugar, vegetable oil or butter, flavouring, powdered milk (optional), and nylon or newspaper for packing are other ingredients you'll need. All of these are priced within NGN 30,000.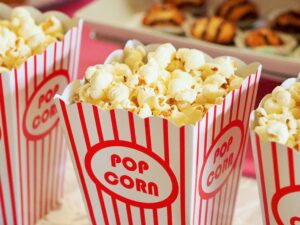 When you first start, you might need to buy the products in modest quantities, but as your business grows, you can scale up and use your revenues to purchase more tools and items. Anyone may easily and quickly learn how to make popcorn because it is not difficult to do so. A busy road, a market, or a busy commercial area are good places to sell popcorn. If at all feasible, seek locations where there aren't any other popcorn vendors. You can provide it to retailers, restaurants, hotels, and supermarkets. Additionally, you can sell in parking lots and traffic, and if you can, you can hire street vendors to sell your goods.
2. Okrika (Fairly Used Clothes) Business
Because a bigger percentage of Nigerians are middle class or impoverished, many people in Nigeria purchase Okrika clothing and footwear. People look great in them when they are properly ironed and washed. Selling Okrika might therefore provide a sizable profit for entrepreneurs. You can launch it with as little as $30,000.00 and gradually expand your business.
Okrika is typically imported from China, the United States, and the United Kingdom, with the UK having the highest price and China having the lowest price. The most well-known markets in Nigeria for purchasing bales of Okrika clothing to resell are those in Katangua, Yaba, Balogun, and Idumota in Lagos. When you first start, you must team up with those who have prior experience purchasing Okrika. They will connect you with reputable sellers in this manner so that you do not end up in the wrong hands.
It's a good idea to apprentice for at least three to six months under a reputable okrika vendor. You can discover the nuances, guidelines, and insider secrets of the industry in this way. Depending on your budget, you may utilise your home, rent a shop, or an open space in a busy market. Okrika clothing can be broken down into three different grades: Grade A, which is largely brand new and undamaged; Grade B, which has some stains and may need some mending; and Grade C, which is a combination of both.
3. Dry Cleaning
Since most working-class individuals lack the time to wash and straighten their clothes, dry cleaners are always needed. People run the risk of looking unkempt due to improper electrical supply. Thus they will pay to have their garments rapidly ironed. Since all you need to start a dry cleaning business is access to clean water, buckets, nylon, starch, soap, and detergent, along with a pressing iron, it is rather inexpensive.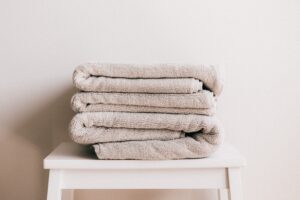 Where there is no electricity, you can use a charcoal iron. As you advance, you can buy an electric iron, a generator, and washing machines. An ideal site is crucial. You can open a dry cleaning business in a busy area, but it is better to locate in a neighbourhood because it will be simpler for customers to bring their clothing there. You could have to pay levies depending on where you live, like a tax imposed by the local government.
Learn the facts and make sure everything is settled to avoid any form of disruption in the running of your washing business. If you wash and iron ten shirts and ten pairs of pants for, say, NGN 200 each, you will earn NGN 2,000 each day. You could earn more money in a month.
Snacks can take the place of cooked meals. There is a huge need for snacks. Adults can easily snack on them instead of eating them, and children bring them to school. People who are not at home and do not have time to cook a meal frequently eat egg rolls, salmon rolls, buns, puff pastries, and doughnuts. Jollof rice is starting to be replaced by little chops during gatherings and celebrations.
You can pay a professional to teach you how to manufacture them, or you can ask your friends for advice. They have reasonable prices. Find the suppliers, stores, supermarkets, and schools you need to supply. You can set up a display glass and offer your snacks for sale there.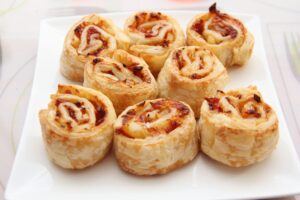 5. Local Soft Drink
Some Nigerian replacements for non-alcoholic soft drinks like Coca-Cola and Fanta include Kunu, Zobo, and fruit smoothies. Rice, guinea corn, and millet can all be used to make kunu. It might also be produced with sorghum and tiger nuts. When utilised, these various grains produce foods with varying flavours and colours. Natural fruits, including the peels of some fruits, can be used to make zobo drinks.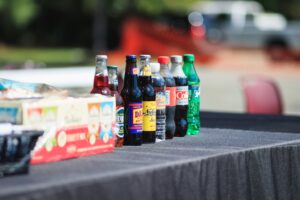 Artificial sweeteners and flavours such as Foster Clarks, Nutri C, Jolly Juice, etc., can be added for flavour. Even though smoothies are not traditionally associated with Nigeria, the country's population has recently grown fond of them. Smoothies are created by combining a variety of tasty fruits in the right amounts to create a rich and pleasant beverage. Since you don't even need to purchase brand-new plastic bottles to bottle the products, starting this business is fairly affordable. You may buy them cheaply or repurpose empty water bottles.
6. Noodles Cooking Business
Even though women make up the majority of workers in the fast-food industry, men can also enter the field if they have a talent for cooking delicious foods. The production of noodles is a simple and reasonably priced fast-food venture.
You should locate your business in an area with female students since most of your customers will be female. If you're not near a school, you might also travel to any place with a large population. A table, a chair, a box of noodles, an egg carton, and other supplies are good places to start. A cooker or a stove will also be necessary. All of them will cost less than N30,000, and if you already own a stove or cooker, they will be even less expensive.
7. Banana/Plantain Chips
Plantain chips are a favourite snack among Nigerians, especially when travelling. This snack is now attractively wrapped to make it look better. Since you can make the plantain chips directly in your kitchen, starting a plantain chips business won't cost much. Perhaps more laborious than the manufacturing process is the product's marketing. You would have to relocate from one place to another to make sales.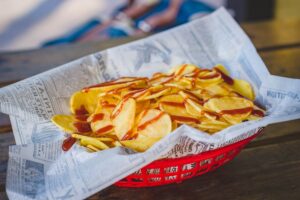 On federal highways and in student regions, plantain chips are consumed most quickly. To market to them, you might also roam between establishments like barbershops and hair salons. Overall, even though this business may need a lot of physical labour, it won't be monetarily expensive to start.
Conclusion
Keep in mind that launching a business necessitates thorough preparation, market research, and commitment. Make careful to evaluate the prospective market demand, rivalry, and profitability of your chosen business idea. Consider spending some money on marketing and promotion as well to assist your company in becoming more visible. To draw clients and expand your business, it's crucial to set aside a percentage of your budget for marketing and advertising.
FAQs
Q1: What are some modest company concepts that I could launch in Nigeria with minimal investment?
A: A minimal investment can be made to launch a variety of small company ideas in Nigeria. Selling fast-moving consumer goods (FMCG), such as snacks or beverages, beginning a small laundry business, providing house cleaning services, opening a small bakery, or working as a freelance writer or graphic designer are a few examples.
A: Depending on the type and size of the firm, different amounts of capital may be needed to launch a small business in Nigeria. While some companies can be launched with as little as N10,000 to N50,000, others would need a little larger sum of money. To ascertain the precise amount of capital required for your selected business idea, do extensive research and write a comprehensive business plan.
Q3: What are the most important things to take into account while opening a small business in Nigeria?
A: Small busibusinesses in Nigeria should be launched after taking into account several things. Among these are coming up with a workable business idea, researching the industry to gauge demand and competition, building a business plan, taking legal and regulatory requirements into account, obtaining the required permits or licenses, and developing a marketing plan to reach your target market.
A: To build a successful small business in Nigeria, concentrate on delivering high-quality goods or services, give excellent customer service, forging solid bonds with suppliers and clients, stand out from the competition, embrace technology and digital marketing to reach a larger clientele, and consistently modifying and improving your enterprise in response to market developments and client feedback. Additionally, it's critical to handle your money wisely and to get help when you need it from professionals.