How to buy Tron in Nigeria
In 2023 cryptocurrency is one of the various ways one can make money, store money, and Trade money in a different and decentralized manner without having to care about risks triggered if a third party is involved Bitcoin is the most famous and was the first cryptocurrency to hit the market years ago, this new virtual currency has made wealth for so many people in recent years, apart from the Bitcoin there are other cryptocurrencies which still weighs good value now, of course, a common characteristic of all cryptocurrency is the frequent price change however people take advantage of this price trend to make more money in the cryptocurrency market. As old as Bitcoin itself the Tron cryptocurrency is one of the few cryptocurrencies with a bit of stable price over the years it is also one of the most popular trade cryptocurrencies in the world with relatively low gas fees involved while trading Tron.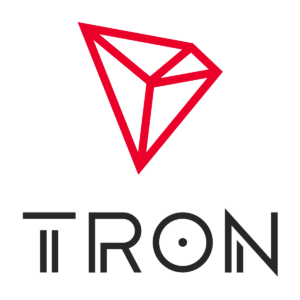 An overview of Tron.
Tron is a blockchain-based decentralized digital platform with its cryptocurrency, called Tronix or TRX. It was developed and Founded in 2017 by a Singapore non-profit organization, the Tron Foundation, Tron's primary objective is to host a global entertainment system for the cost-effective sharing of all kinds of digital content. When starting Tron was marketed primarily in Asia, and Tron had now gone global. Currently, The platform has about 180 million accounts as of August 2023. It was founded by Justin Sun. The Tron uses the features of the blockchain and peer-to-peer (P2P) network technology to cancel out any form of intermediary and allow content creators to sell their work directly to consumers. Software developers use the Solidity programming language to create apps that are hosted on the Tron platform.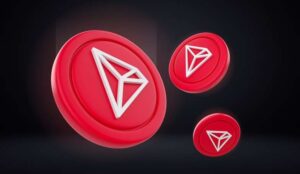 The currency used on the network is Tronix or TRX. People who own Tron cryptocurrency can store their crypto assets in a desktop, mobile, or hardware wallet. In today's article, we will be looking at how to purchase the Tron cryptocurrency in Nigeria just like any other cryptocurrency the Tron cryptocurrency is purchased on a crypto trading or exchange platform, but there are a lot of scam sites that claim to sell cryptocurrency and ends up absconding with people's money I'll share with you legit and recommend the platform to purchase Tron in Nigeria.
How to buy Tron in Nigeria
Using Binance
Of course, you can purchase Tron in Nigeria using Binance. Binance is currently the biggest cryptocurrency exchange platform in the world providing access to thousands of cryptocurrencies for their customers to purchase and trade with here are the simple steps in purchasing Tron cryptocurrency with Binance.
1. Create a free account on the Binance website or the app if you don't have one already
2. Choose how you want to buy the TRON asset, by Clicking on the "Buy Crypto" link on the top of the Binance website navigation to know about the available options to buy TRON in your country.
The most available options to buy In Nigeria are :
A. Credit Card and Debit Card
If you are a new user, this is the easiest option to purchase TRON. Binance supports both Visa and MasterCard.
B. Bank Deposit
This involves the transfer of fiat currency or your local currency from your bank account to Binance and then using the amount to buy TRON.
C. Third Party Payment
This process involves purchasing Tron from Binance-verified third-party options. There are multiple verified third-party payment channels in the finance currently.
3. Check the payment details and fees.
Depending on the purchase method you have Binance will offer you a minute to confirm your order at the current price. After 1 minute, your order will be recalculated based on the current market price. You can click Refresh to see the new order amount and then proceed with the purchase order.
4. Store or use your TRON in Binance.
After you have bought your Tron crypto, you can store it in your crypto wallet or simply hold it in your Binance account.
Using Coinbase.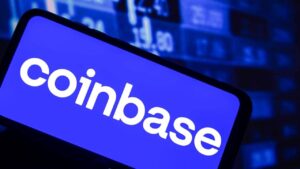 Coinbase is one of the biggest cryptocurrency wallets and also a good platform to buy different kinds of cryptocurrency, Coinbase offers this cryptocurrency at a relatively good price with low gas fees and commissions. Here is a step-by-step guideline to purchase the Tron cryptocurrency from Coinbase.
1 download the Coinbase app and sign up if you do not have an account yet, the Coinbase app is available for both Android and iOS devices. As part of setting up your Coinbase Wallet, you will need to choose a username. This username lets other Coinbase Wallet users easily send you crypto. You can keep your username private, but you will need one to access the account When you create a new self-custody wallet, you'll be given a recovery phrase that consists of 12 random words. The recovery phrase is the key to your crypto, meaning anyone with your recovery phrase has access to your crypto. Do not share your recovery phrase with anyone. Remember, do not share your recovery phrase with anyone. Coinbase will never ask you for your recovery phrase. And if you lose your recovery phrase, Coinbase cannot help you access your wallet.
2 plan for Ethereum network fees
Fees vary based on how busy the network is, how complicated the transaction is, and how fast you'd like the transaction completed. Plan to set aside some money for gas fees.
3 Buy Ethereum
To be able to buy Tron cryptocurrency on the Coinbase platform you will need to purchase enough Ethereum to cover both the gas fee and the cost of purchase.
4 Use your ETH to buy TRON in the trade tab
Once you've added ETH to Coinbase Wallet, you can swap your ETH for TRON right in the mobile app or browser extension. Tap or click the "Swap" icon in the Assets tab, then select "Choose asset" and pick TRON. Input the amount of ETH you'd like to exchange for TRON. Remember to leave enough for transaction fees. Confirm your purchase and follow the instructions on the screen to finalize.
Using Bit2Me
Bit2Me is a platform that allows you to buy TRON (TRX) very quickly and easily. This platform allows you not only to buy and sell but also to send TRX wherever you want. Here are the simple steps involved in purchasing Tron with Bit2Me.
1 Create an account with Bit2Me after downloading the app
2 you can Purchase Tron by bank transfer, you simply Deposit funds from your bank and buy whenever you want.
3 you can Purchase Tron with your card Credit, debit, or prepaid card. Deposit funds or purchase directly.
Using Bithumb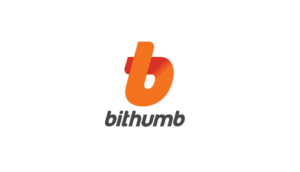 Bithumb is a cryptocurrency exchange that is based in Seoul, South Korea. The platform was founded in 2013. It allows users to buy, sell, and store different cryptocurrencies. Currently, Bithumb is one of the largest exchanges, and it possesses some of the biggest crypto trading volumes. Here is a step-by-step procedure to purchase Tron from Bithumb.
1 Click the "Register" in the top right corner of the website.
2 go to the registration page on the official website and enter the email and password. And Click the "Create Account". A pop-up shows the "Successfully Registered" prompt.
After successful registration, the prompt interface of "2-Step Verification" will appear.
Using Coinmama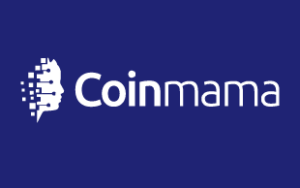 Coinmama is an Israeli cryptocurrency exchange founded in 2013 where you can safely buy or sell all kinds of cryptocurrency. You can buy Bitcoin, Ethereum, Litecoin, Bitcoin Cash, Ethereum Classic, Tezos, and Cardano. Etc here are steps to buy Tron on Coinmama
1 download and Register on the Coinmama exchange platform
2 Verify your account in other to buy or sell cryptocurrency
3 Get or open a cryptocurrency wallet
4 Select the required Tron cryptocurrency and amount
5 Enter your wallet address
6 Choose your preferred payment method: credit card, debit card, or directly from your bank account
7 Verify your wallet address and get your coins
Using OKCOIN
Okcoin is a popular online platform for buying, selling, and storing cryptocurrencies that offer the ability to trade between USD and cryptocurrencies such as Bitcoin, Bitcoin Cash, Litecoin, and Ethereum. The main advantage of OKCoin is that this cryptocurrency exchange does not charge any fees for withdrawing TRX at all. OKCoin can be downloaded from Google Play, and App Store, as a client for macOS, and also for Windows. How to buy Tron with Okcoin
1 Register on the OKCoin exchange using your mobile phone or email
2 Pass two-level verification
3 Top up your account, which usually takes up to 3 days
4 Go to the section "Trade"
5 Enter the amount of TRX and price you need, then click "Buy"
Buying with Kraken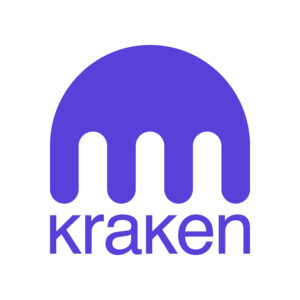 Kraken was one of the initial bitcoin exchanges to display market data on a Bloomberg terminal. On this marketplace, traders, sellers, buyers, and speculators have the opportunity to exchange cryptocurrencies Bitcoin, Litecoin, Ethereum, and Ripple for Fiat currencies such as EUR, USD, CAD, and JPY.
How to buy TRON on Kraken
1 Download the Kraken app and Register on the Kraken exchange with your email address, username, and strong password.
2 Verify your account.
3 Pass the verification process "Identity check" and provide the necessary documents.
4 Top up your account in the "Deposit" section or the "Funding" tab.
5 Go to the "Trades" section, select the required amount of TRON, and confirm the purchase of TRX.
You can use any of the cryptocurrency exchange platforms to purchase Tron cryptocurrency securely and swiftly please note As of Aug. 16, 2023, TRX ranked 10th among cryptocurrencies in market capitalization, according to CoinMarketCap. Its price was $0.0756, giving it a market capitalization of $6.8 billion. Its all-time high was $0.3004 on Jan. 4, 2018. Investing in cryptocurrencies and other Initial Coin Offerings ("ICOs") is highly risky and speculative so carry out your analysis before buying or investing in a particular cryptocurrency.