Any entrepreneur who wants to leave their imprint on Nigeria's expanding business environment must first register their business name. A registered business name gives your organization legal credibility, safeguards your brand, and enables you to operate legally. The name of the business may be chosen by the proprietor(s), but it must be unique and unheard of in Nigeria. The owner(s) acquires the only right to use the business name for their operations inside the nation after it is successfully registered.
The information you get from this piece of writing will guide you on how to register your business name in Nigeria with ease. This article will save you the stress of running around looking for how you can register a business name in Nigeria.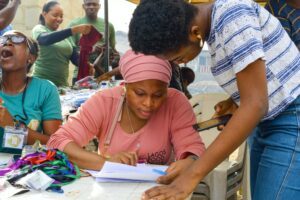 A Step-By-Step Guide on How to Register Business in Nigeria
Here is a step-by-step guide on how you can register a business name in Nigeria. 
1. Have a Good Knowledge of The Requirements
Understanding the prerequisites for registering a business name in Nigeria is crucial before beginning the registration process. These are the primary prerequisites:
1. Choosing an Original Name
The name you choose for your company must be original and not already be in use by another Nigerian firm.
Business Type: The nature of your intended operation should be well-understood in order to select the proper registration category.
Proprietor Information: You need to list the business's proprietors' full names, addresses, and other identifying details.
Business Address: You must include the actual Nigerian address for your company.
2. Look up People's Names
To make sure the chosen business name is available for registration, the next step is to do a name search. The Corporate Affairs Commission (CAC) website or any CAC office nearby both offers online and in-person options for completing this process. A name check is necessary to make sure that no other company is already using the same name because doing so could result in future legal conflicts.
3. Hold on to The Chosen Name 
If your name search is successful, you can move on to reserve the desired business name. The name is held solely for your use during the few days that the name reservation procedure generally takes, providing you time to finish the registration requirements.
4. Fill-out The Registration Form
The registration form must be finished once the name has been reserved. The essential registration forms are accessible both physically at any CAC office and online on the CAC website.
Your business's type, proprietor's identity, business address, and other crucial facts must all be filled out on the form.
5. Provide The Necessary Documents
You must submit a completed registration form along with a number of supporting papers, including:
Two passport-sized photos of the owner(s);

Two forms of identification, such as a national ID card, international passport or a driver's licence.

Evidence of the company location's address, such as a utility bill or a lease agreement

Copy of the business name reservation; Memorandum and Articles of Association (for corporations).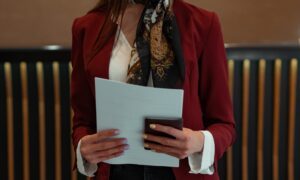 6. Pay The Enrollment Fee
You must pay the required registration fee after all required paperwork is in order. Depending on the kind of business registration and the permitted share capital (for corporations), the charge varies. The CAC website or any CAC office can be used to get the most recent pricing schedule.
7. Submit The Registration Documents
You are able to submit the necessary documentation to the CAC office after paying the registration cost. Make sure you have copies of every document for your records.
8. CAC Approval
Your application and supporting documentation will be examined by the CAC to ensure they meet all standards. They will give a Certificate of Registration, proving that your company is legitimately registered in Nigeria, assuming everything is in order. Depending on the workload at the CAC, the registration process often takes a few weeks.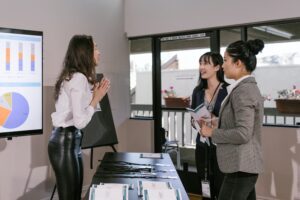 9. Obtain Additional Necessary Licences and Permits
While registering your business name is an important first step, you might also need other permits or licences to run your company properly. You might require extra permits or licences from various governmental organisations or regulatory authorities depending on the nature of your firm.
10. Start Your Business's Operations
You can formally launch your business operations in Nigeria once you have your Certificate of Registration and any additional required licenses or permissions.
The Advantages of Business Name Registration with the Corporate Affairs Commission (CAC)
As a Nigerian business owner, it is vital to register your company name. Every firm—small, medium-sized, and large—can profit greatly from registering a business name with the Corporate Affairs Commission (CAC). This article discusses all the necessary details for CAC registration of a business name in Nigeria as well as the many benefits it provides. The term "CAC" stands for Corporate Affairs Commission. The organization of the Nigerian government is in charge of overseeing and administering businesses in Nigeria. With the passage of the Companies and Allied Matters Act in 1999, it became a legal body. A business name can be registered with CAC for a variety of advantages. They comprise;
1. Registration Includes An Incorporation Certificate
 Once registration is complete, registering a business name with CAC includes incorporation, which is useful for authentication needs. The CAC also offers electronic certificates that are now valid anywhere in the world without a physical presence. It is not necessary for a business owner or agent to physically present themselves in order to receive the certificate of registration and incorporation, as this can be inconvenient, time-consuming, and unprofitable.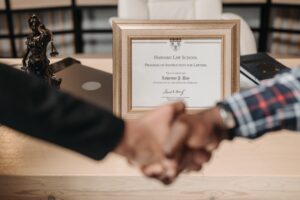 2. The Company Becomes a Different Legal Entity
A business becomes a separate legal entity after registering a business name with CAC. This implies that the company is legal just like a person. The law considers an incorporated business to be a separate entity that operates independently of its owners or other controlling parties. This also implies that it can participate in financial transactions and procedures as a separate business and be sued repeatedly.
 3. It Brings in Investors
 When a business is registered, it has a greater and easier chance of luring investors. An unregistered business without a formal framework is riskier for investors than a registered company. It is simpler to raise substantial amounts of money in this way.
4. Enhances a Company's Reputation Among Customers
 It may be regarded as a public relations tactic. The trustworthiness of a brand and the perception of a company are improved through CAC registration. Additionally, it increases customer trust in a company because it gives them more confidence to do business with a registered, trackable organization. Instead of paying into a personal account, they feel safer and more at ease paying for goods and services into a business account with the name of the business.
5. Offers Legal Protection for Businesses
 The risk of a company's name being exploited for fraudulent purposes is reduced when a corporation is formed with the Corporate Affairs Commission since the business name is shielded from use by any other company in Nigeria.
 6. Loan Application Flexibility
 A company that incorporates the CAC finds it simpler to obtain a loan. It increases a company's legitimacy and trustworthiness, which boosts the confidence of lenders and investors in the company.
7. Protects Company From Sanctions
 In Nigeria, registering a business name is a requirement that protects companies from potential issues including sanctions and imitation.
8. Reduces Liability for Businesses
Since the business is now a separate legal entity, being registered as a private liability company shields business owners from being forced to pay back loans with personal assets. As a sole proprietorship, partnership, public limited liability Company, or private limited liability company, businesses can be registered.
Conclusion
In order to create your presence in the Nigerian business scene, you must first register your business name. You can guarantee a simple and trouble-free registration process by carefully following the step-by-step instructions offered in this article. Don't forget to follow all the rules, do a name search, fill out the proper paperwork, and deliver it to the Corporate Affairs Commission. You can confidently start your business in Nigeria once it has received formal registration.
It's a good idea to move your firm forward by registering a business name with CAC. Additionally, it can boost a brand's reputation, sales, and consumer trust. Overall, because most operations now take place online, registering a business name is not a complicated process. Any business owner, agent, or entrepreneur may find the procedure to be simplified by the information contained in this article.
FAQs
1. In Nigeria, how much does it cost to register a business name?
N10,000 (Ten Thousand Naira Only) is the CAC's official filing fee for the registration of a business name in Nigeria. However, the agent will additionally charge a professional fee for the services to be provided when an accredited agent is hired by the applicant for such registration.
2. What conditions must be met in order to register a business name in Nigeria?
the listed information must be available:
The business's legally recognized name.

The General Business Nature.

The business's address.

Name, address, occupation, and other information on the business's owners.

A statement from the proprietors
3. A business name registration with CAC takes how long?
You must pay the appropriate amount for registering a business name after completing all necessary forms. Depending on the workload of the CAC and other circumstances, the full procedure for registering a business name often takes 1-2 weeks.
4. What are the fundamental conditions for setting up a business in Nigeria?
You will require a distinctive business name, the Memorandum and Articles of Association, legitimate identity documents, and the required registration costs in order to register a business in Nigeria.