Ways To Maximize Profit in Block Molding Business
I just went through the recent search terms today and I found a trending question on how to maximize profit in running a block industry, well I have decided to drop my own view on that which shall be according to the operational standards of most profit-making block industries in Nigeria.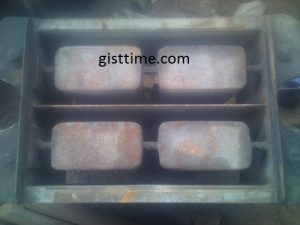 I have had the opportunity of relating with major block dealers in the past due to the experience I had in house building projects.
I have decided to drop some tricks you can apply in running your block industry and make more profits while still maintaining a good record as a quality block maker.
The block industry is like the paint industry, the materials to be used in making the final product which is block are basic that as sand, cement, and water.
So with these three items blocks can be made but what differentiates one block from another is the quality in terms of strength, weight, and appearance.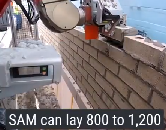 Experienced Builders can easily identify substandard blocks whenever they see them and the same also applies to identifying standard blocks.
Making a profit does not necessarily mean making high standard blocks, rather it has to do with applying every necessary strategy to make your customers believe in your quality.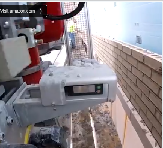 Besides that, block-making industries sometimes lose money, not because of poor quality blocks but because they do not always meet up with their customers' demands.
For instance, a customer may demand 5000 pieces of 9 inches hollow blocks which usually cost between N150 –N200 per piece in Nigeria and may pay in advance to be supplied to his building site in two days' time.
Failure will then come from the block industry by not being able to meet up with such demand within the two days' time, thereby leaving the builder no option but to look for somewhere else to meet up his demand.
Considering the above two reasons, what block industries should focus on when trying to make more profit are; strategic standards and quick methods of making large quantities of blocks over a short time.
Let us discuss each of these points in detail;
1. STRATEGIC STANDARD:  Just as I said before, making a profit in the block industry does not actually mean making high-quality blocks, the reason is that quality blocks cost money to make and hence will require selling them at a high price.
But if the industry is located where the customers cannot afford such high costs or where there is serious competition with other block industries, the industry may be forced to drop the high selling price after spending a good fortune to make their quality blocks.
So the strategy should be; how to make your blocks appear or look like quality ones.
Note, that it does not imply making substandard blocks, no!. What it implies is that your block can have a good level of standard in terms of quality and should be made in a manner that will convince some novice in the field that it is a quality block.
To achieve that; consider the following idea:
After mixing the standard ratio of sand, cement, and water, you can try adding color-changing agents like powered granites or by using cement that color easily dominates that of the sand, or try sharp sand that color can be absorbed easily by the cement.
The whole idea is to make sure that your block carries more cement color that the sand color after the molding.
Experience shows that customers can easily believe your quality through the appearance of the blocks, so if it bears more cement-like color they will assume you added more cement in your blocks than others, and of course, more cement means more quality in strength.
So increasing your price a little above others may not affect your selling, rather it will send a signal that your blocks are of a higher standard than others.  
It is a strategy usually applied by the most popular names in the block industries, so before adopting this strategy ensure you make quality blocks of similar appearance for some time.
Especially, if you are new in the business so that you can establish a good name for yourself then after about 8 to 12 months you can then gradually introduce the strategy in a manner that will become unnoticed by your customers.
2. QUANTITIES PER TIME RATIO: Another idea in terms of making a good profit from the block industry business is to find ways of making large numbers of blocks over a short time, and that can be achieved by adopting the method of machine molding instead of hand molding.
Molding blocks manually do not only stress your workers but also slows down the entire block-making process.
When such a method is being used in the block industry it will be difficult to meet up with some high quantity demands except you employ short-time workers who may not be available regularly.
However, using block molding machines for your block industry will ensure speed and accuracy in the block-making process and will also give your workers a good time to rest or break in their daily block-making operations.
A quality block molding machine can mold more than 5000 blocks a day, so if they are two or more in the industry, it means you will have no limit to the number of blocks you can deliver to your customers.
You can make each of the machines to be molding a particular size of blocks, making your industry to be filled with all the needed sizes of blocks for your customers' satisfaction.
Besides that, experience shows that blocks made with molding machines are more compressed than those made manually.
Therefore, they usually have more strength and durability.
If your customers noticed that your blocks were made with machines; they will trust your products more, and if that is the case,  you can decide to add little money to the selling price of your blocks than others that are making theirs manually.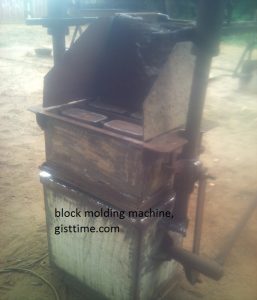 Having dropped these two ideas, I hope they will be part of the answers you are looking for.
However; you still have the liberty of adopting other known strategies by you from the block-making business.
The whole thing is to see you making more money than others in the business. You are welcome to ask any question relating to this post.