UNDERSTANDING THE SECRETS IN RUNNING A SUCCESSFUL SUPERMARKET
Considering the complexity in running a big supermarket and the huge financial commitments it involves, many of such business seized to exist after a short time due to negligence on the secrets of success in the business. This post address some of those vital issues you need to know before or while running a big supermarket.
What is a Supermarket?
The term 'supermarket' refers to a marketing shop comprising of numerous items arranged in section by section in large quantity of each of the items. Supermarket can be referred to as a mini-market where shoppers can get almost everything they are looking for.
What is the Difference between a Supermarket and a Provision store?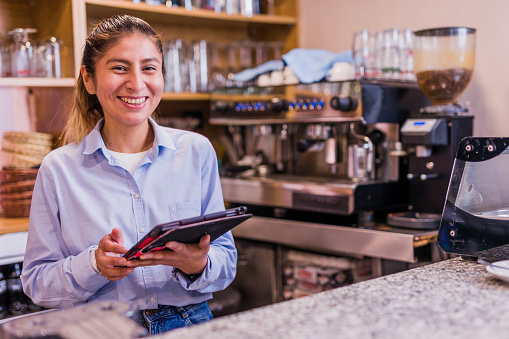 A supermarket is a place shoppers can get varying number of items in various brands as well as quantity while a provision store is a smaller version of supermarket mostly selling daily consumables such as foods, toiletries, and few other items at limited quantity.
While buyers go to supermarket to select list of products they need in the mist of others, buyer go to provision store to buy any existing product in the shop.
A supermarket has more than one staff while a provision store can be operated by one person.
Size of shop makes a great difference between supermarkets and stores.
Price tags on products and sectionalizing of products according to size, brands, price, etc. in shelves are typical with supermarkets while stores don't exhibit these features.
There are usually discounts and promos for large quantity purchases as well as regular customers in supermarkets while such may not be seen is store.
If your dream is to set up a supermarket then you will need large sum of capital for it. The money will be able to establish the supermarket to its supposed standard as well as help in achieving other necessary factors needed for the success of the business. For instance, location, city, population, and social status has a lot to play in the success of the supermarket and for such to be achieved money must play vital roles.
Therefore to establish a supermarket, the following must be done;
Choosing of good Location
Choosing large Population of customers
Focusing on customers with Social status because those are main patronizers of supermarkets.
Consider having god Space for Car parking outside and good space inside for shelves of goods.
Ensure you have the right amount of Capital to setup the supermarket to suit the standard of targeted customers.
Look out for the right Distributors/Suppliers from manufacturers of the goods you will be selling. This will reduce the prices of your goods.
If possible you could seek the Manufacturers' link. This will be necessary f you will be running an extremely large supermarket that can contain substantial quantities of specific product brands in shelves. Manufactures could sell cheaper to you.
Make budget for promotion and publicity. Spending on Advertisements is very important for the growth of the business because it is an easy way of letting the public know about the new supermarket.
Note that the above tips in opening of a supermarket equally serves as the secrets behind the success of the business.