Top 12 Best Autoresponders for Affiliate Marketing
Affiliate marketing has emerged as one of the most lucrative online ventures or career one can engage in, affiliate marketing programs allows individuals and businesses to earn passive income by promoting products or services and earning commissions for each sale they can generate. However, to succeed in affiliate marketing, effective communication with good potential customer reach is very important, and that's where you will need an email autoresponder to come to help out. Autoresponders are powerful tools that automate email communication, enabling marketers to follow up on leads, build strong business relationships, and drive conversions effortlessly.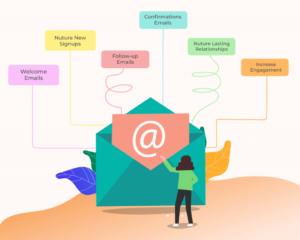 In this article, we'll examine the top 12 best autoresponders for affiliate marketing, each offering awesome features to boost your affiliate business read to the end.
AWeber is a well-established email marketing platform that began operation in 1998, renowned for its user-friendly interface and comprehensive feature set. With a range of pre-designed templates, easy segmentation, and seamless integration options, AWeber is an ideal choice for affiliate marketers of all levels with an assured high convert kit .over 2 Millon people are currently using Aweber.
Aweber has a pricing starting from $12.00 which makes it relatively cheap for new users to enjoy their services, they also have an active, 24-hour customer service and a customer-friendly website easy for anyone to navigate.
GetResponse comes in at number 2, with over 350,000+ satisfied customers and 20+ years in the marketing industry. GetResponse is another option any affiliate marketer can consider trying out it has a starting price plan of 13.00 dollars, with exotic features like Online marketer services, Boosting online sales Marketing your e-commerce business, and delivering experiences that convert store visitors into returning customers. And also help you Grow your audience and get new customers to build your email list with lead-generation tools that turn anonymous connections into loyal fans. Their services include email marketing, landing page, web building, marketing funnels, etc.
Mailchimp was initially a side project to help with email marketing for its founder Ben Chestnut and Mark Armstrong, who established it in 2001, but by 2007 MailChimp became one of the best online marketing hubs for English-speaking companions, providing good and solid email templates, landing pages and amongst others, with 18 years in business also means that Mailchimp has a polished product. The interesting part is that, with MailChimp, you don't have to pay anything until you reach 2,000 email subscribers, at which point you are probably making enough money from your list to justify the expense of upgrading to a premium plan
Established in 2003, ActiveCampaign for Marketing connects every tool and channel you use in your business to engage customers at every stage of the customer lifecycle. Harness data from email marketing, social media, digital advertising, and your website, to tailor personalized funnels. with your contacts – ensuring your marketing is effective, engaging, and memorable without costing you time. We put automation to work for you so you can focus on the personal touches that set your business apart, and ensure that you haven't missed a step with any of your customers. With an active campaign, you can track your audience preferences, behavior, and many custom attributes across the entire customer lifecycle for deeper segmentation and more effective outreach and also Replicate the 1-1 personal experience for every customer with fully automated responses and reach out, no matter how big your business gets. The pricing for an active campaign starts from $49 a month.
Brevo formerly known as Sendinblue is an all-in-one email marketing and marketing automation platform that helps businesses reach their customers through emails and chat. It is very easy to use and has a wide range of features like email templates, automation, list management, analytics, and more. It also offers a pricing model based on the number of emails sent each month, This software is not only an auto responder but can also do Drag-and-drop designing, visual email building, SMS messaging, CRM, and Web Chat. making it an affordable choice for businesses of all sizes.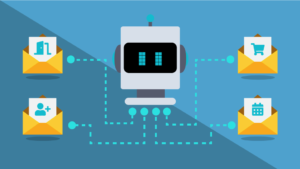 ActiveTrail is a cloud-based email marketing solution suitable for affiliate or email marketers. The Key features include marketing automation, landing page builder, SMS marketing, online surveys, and third-party integrations. ActiveTrail's campaign automation tool allows marketers to create personalized and visual customer tracking. The solution visualizes the logic behind the SMS or email sequence and displays the progress of marketing efforts. The autoresponder feature studies users' behavior and triggers a chain of automated emails at set events based on the contact's previous activity. You can select a plan according to the number of contacts that you have, to send unlimited emails to. Up to 500 contacts: €7/month Up to 1000 contacts: €12/month Up to 2500 contacts: €20/month Up to 5000 contacts: €31/month Up to 10000 contacts.
Constant Contact offers the flexibility of sending a large number of emails by charging for services based on the number of contacts in a list. Constant Contact also integrates with popular business applications, provides transparent reporting, and features an easy-to-use email builder. With all of these features – plus helpful customer service, an affordable price point, and strong scalability – small business owners looking to adopt a new email marketing solution should consider Constant Contact. The pricing for constant contact starts at $12 per month. Constant Contact combines the feature of affordable pricing with helpful email automation software to create an effective email marketing tool like an autoresponder. The easy-to-use interface and quick signup enable marketers to create and launch an email campaign in under 10 minutes.
SugarCRM is a renowned customer relationship management (CRM) platform that offers email marketing capabilities to businesses of all sizes. Founded in 2004, SugarCRM has established itself as a leading player in the CRM industry, empowering organizations to manage their customer interactions effectively and streamline marketing efforts. With a user-friendly interface and powerful features, SugarCRM provides a comprehensive suite of tools for email marketing campaigns. Users can create, automate, and track email campaigns, ensuring personalized and engaging content reaches the right audience at the right time. The platform's intuitive drag-and-drop email builder makes crafting visually appealing emails a breeze, while its advanced segmentation and targeting options enable businesses to send highly relevant content to specific customer segments. SugarCRM monthly plan starts from $52.00/monthly.
Salesforce Inc, a trailblazer in cloud-based CRM solutions, has evolved into a dominant force in the tech industry since its establishment in 1999. Renowned for its Customer Success Platform, Salesforce offers a suite of tools that include robust email marketing capabilities, allowing businesses to engage with their customers effectively. Salesforce's email marketing functionality allows users to create and manage personalized email campaigns, automating various tasks to deliver a seamless customer experience. Its integration with customer data and insights enables marketers to tailor content based on individual preferences and behavior, maximizing the impact of each email.
The platform's extensive email tracking and reporting features provide real-time analytics, enabling businesses to assess email performance, monitor customer engagement, and adjust strategies accordingly. Furthermore, Salesforce's email marketing tools has a monthly pricing starting from $25.00/ month and can be seamlessly integrated with other Salesforce products, such as Sales Cloud and Service Cloud, creating a unified platform for a 360-degree view of customer interactions.
Hubspot was Founded in 2006, it has its all-in-one marketing, sales, and customer service platform. HubSpot's user-friendly interface and powerful tools boast a wide large user base, making it a popular choice among businesses seeking to streamline their marketing efforts. With a monthly payment starting from $18.00 you can use hubSpot's email marketing capabilities allow users to create, automate, and optimize email campaigns to nurture leads and engage customers throughout their journey. The platform's visual editor and customizable templates facilitate the creation of compelling emails without the need for extensive design skills. Additionally, its smart content feature enables marketers to deliver personalized messages based on customer behavior, preferences, and lifecycle stage. The software's powerful analytics and reporting tools offer actionable insights into email performance, conversion rates, and audience engagement. HubSpot's integration with its CRM system ensures a seamless flow of data, enabling sales and marketing teams to collaborate effectively and deliver a unified customer experience.
Campaign Monitor with a basic plan of $9/month, makes it very easy and seamless to create, send and measure the impact of your email marketing campaigns. Use our powerful email builder to design pixel-perfect, branded emails that look incredible in every inbox, on every device. Campaign Monitor is a User-friendly email marketing tool that enables marketers to send beautiful and personalized emails, creating a reliable channel to grow engagement with subscribers and promote loyal readership and conversions. Beautiful templates, drag-and-drop builders, and engagement-based segmentation allow marketers to deliver targeted content to large lists of subscribers without any Software expertise required
Keep is an email marketing automation tool that, helps marketers organize everything in one tool, automatically follow up, and deliver the service that wins more business leads. Keap Pro provides all-in-one CRM, sales, and marketing automation software designed for service-based businesses. Keep Pro offers repeatable sales processes and marketing campaigns that will keep your business moving and Growing. Keap has monthly plans starting at $129.00/ month and also a free trial version.
When choosing an autoresponder it is best to go with the one that suits your tailored demands also you should consider your budget strength when choosing an autoresponder believe one of the 12 discussed in this article can work for your business purposes. Note there are so many  other auto responder tools you can use out there too.Whether you're just starting in affiliate marketing or looking to optimize your existing campaigns, incorporating a reliable autoresponder will undoubtedly streamline your efforts, help you build stronger relationships with your audience, and ultimately lead to higher conversions and increased affiliate revenue. Happy affiliate marketing!