Why You Need the Self-Employed Jobs You Can Start Without Money?
Times are hard and loss of jobs and difficulty of getting new ones has become the order of the day, hence, the need to know what to do next afterwards has become very necessary not just to survive but to keep the mind busy and reduce the depression of not having a job.
The topic that this post will cover will be of immersed help to those who are practically idle at home with no idea of what to do because of lack of money or lack of ideas or the combination of both.
Note that the jobs mentioned here may not be suitable or you if you are the type that is ashamed to go out and hustle for your stomach. As the saying goes "dirty hands yields oily mouth" so don't expect oil in your mouth always if you are not ready to go out and dirty your hands with genuine hustling.
Having understood the concept of this post, let us assume that you are still interested, you can now proceed to read the entire content of the post to gain as much knowledge/information as possible from it.
List of the Self-Employed Jobs You Can Start Without Money

This post will be discussing on the top self-employed jobs you can venture into without any money or with little money. Among the jobs are:
Waste Packing and Disposal
House Agent
Estate and land merchant agent
Commercial transport vehicle loader
Ticket selling agent
Homes and new residents cleaning
Airports and seaports clearing and forwarding agent
Electrical technician
An Electrician
Motor and automobile mechanic
Big Shops and small shops Sales Agent
Brands marketing agent
Public advertising agent
Fashion designing job
Home and interior decoration job
Event organizer job
Condemned properties merchant
Home Carpentry job
Truck and wheelbarrow pushing
Mobile tailoring
Mobile barbing
Mobile pedicure and manicure
Mobile betting agent
Mobile daily contribution collector
Mobile banking agent
Betting games predictor
Human Body massager
Gym and body fitness instructor
Newspaper vendor
Zobo making and selling
Kunu making and selling
Soya milk making and selling
Cooked groundnuts business
Okpa making and selling business
Akara business
Moi moi business
Manual laundry Service
Roasting Business
Abacha Business
Hair Making
Detailed Explanation of the Self-Employed Jobs You Can Start Without Money
Without wasting time let us go into detailed discussion on each of the mentioned self-employed jobs you start on your own in Nigeria or anywhere possible without really having cash in your hand.
Waste Packing and Disposal
First in the list is waste packing and disposal job. Just as the name implies, waste packing and disposal job is one of the neglected jobs that can put food on your table. The income is determined by the efforts you put into it.
The job involves going from one homes to homes and estates to estates and getting the residents register with you as their only waste disposal agent with a fixed and affordable monthly fee from each house.
By this arrangement, the residents of the house will contribute money every month ad use it to pay for the waste disposal agent at the end or beginning of every month.
On the other hand, as the agent you are to gather all the waste from the hose every week or month depending on the agreement, load the waste in your mobile truck or carry it with hands and dump it in the nearest dump approved sites, that is all.
This job is very common in the cities because people are busy and would less likely want to be packing and disposing their trash by themselves.
Taking advantage of that weakness could become a full time job for you depending on how many homes that were able to subscribe to your service.`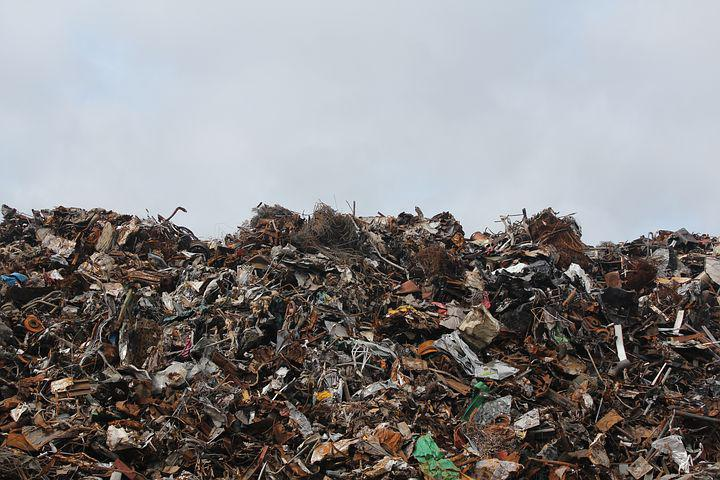 As the society is developing people are migrating from one place to another in search of a greener pasture especially rural to urban migrations.
The migrations usually create needs for search of rentable homes which is where your service is needed as a house agent personnel. Besides that, those already living in the cities equally need your service when they need to relocate from one pace to another.
As a house agent personnel, your job is to work with landlords and landladies (house owners) in your area of coverage.
Exchange phone number contacts with them and clearing explain your job to them. They need tenants to rent empty spaces in their house but they don't have the time to start advertising their space at home and even if they do the coverage will be low.
As a hose agent personnel, you are the connecting bridge between home seekers and the home owners. You will use boards and writing materials to indicate available housing spaces and position them in strategic places where your clients can see it and call your number.
You will make money in these job any time your client rent an apartment in any of the houses you show them and your money is ten percent of whatever that is paid to the house owner.
Before then, the client has to drop a registration fee of N1000 just to see the vacant houses, the money is exclusive from the ten percentage that will be paid to you if the house is finally taken.
Estate and land merchant agent
This is a job that could give you bulk money if you become successful in it. It has to do with selling of lands and landed properties.
As an agent, you are going to look out for empty lands that needs to be sold out as well as houses and uncompleted buildings that the owners want to sell out.
Then connect a potential buyer to the seller and earn 10 percent of whatever the buyer paid to any of the sellers.
The basic work you need to do is to advertise the available properties in billboards and other advertisement avenues so that interested buyers could make note and reach out to you.
Commercial transport vehicle loader
Loading of commercial vehicles had been the greatest employer of most uneducated jobless youths who find it easy to step out and hustle for their daily bread.
All you need to do is to step into car parks where transport vehicles are loading and request to load their vehicles by going out to call out travelers to come and buy ticket and enter the vehicle.
You will be paid by commission based on the number of passengers you put into the vehicle.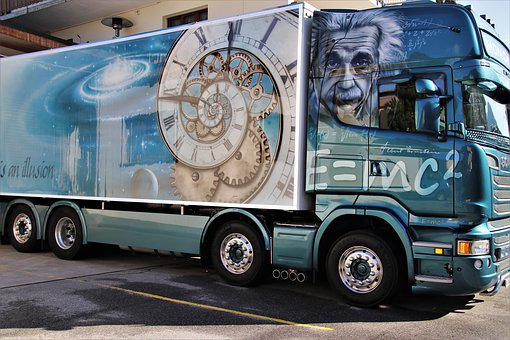 5. Vehicles' Ticket selling agent
Ticket selling agent sells ticket to commercial transporters such as keke (Tricycle) drivers and okada (motorcycle) riders. The tickets are coming from unions, government agencies, and other possible sources.
The agent receives unfilled tickets from the source and sell at specific amount to the transporters. At the end of each day the agent will be paid either a fixed amount of money or according to the number of tickets sold depending on the initial agreement.
Homes and new residents cleaning
Cleaning of homes and new resident is a service job rendered to those parking into a new apartment. The worker will help the client to clean and prepare new homes for the arrival of the client's properties.
The worker also cleans the areas left by the client. In some cases, the entire work of relocating is can be left in the hand of the worker. The payment is based on contract terms and bargaining power.
Airports and seaports clearing and forwarding agent
Clearing and forwarding agent helps clients to process documents and carryout all the necessary errand tasks associated with the clients' goods and arrivals into the country.
The agent will need to be working in the airports and in the wharf to help clients' clear imported goods. The payment is based on agreement with the client.
Travelling agent helps interested travelers to gather documents, directs them in all the instructions, and help them out in difficult areas to ensure they get their visa for the travel. Their service extends to booking of flight tickets for the clients.
The agent doing this job will need to be available daily at the embassies and any travelling offices in the cities where the interested travelers could be met.
9. Electrical technician job
Electrical technician helps to carryout maintenance on simple electrical appliances such as blenders, electric stove, electric pressing iron, and so on.
Though you will need the skill to do this type of job but it will definitely cost you no money to start it. To acquire the skill you will need to work with a nearby electrical technician for some months.
Electrician job is mostly how wiring jobs, and connecting and disconnecting of light from electrical poles. An electrician also helps to detect faulty electrical connections in buildings.
Sometimes the job of an electrical technician and an electrician goes together to one person depending on the level of experience.
If you have good knowledge of car, Tricycle, or Motorcycle repairs and maintenance then becoming a mobile auto-technician would not be a bad idea. As a mobile auto-technician your job is to repair and service automobiles in public parks, garage, and busy roads.
His self-employed job will cost you nothing to start other than tools and acquisition of the skill. There are many ways you can make money from this type of job from changing of damaged parts to repairs and recommendation services.
Big Shops and small shops Sales Agent
Shops sales agent is like a copy of the online affiliate marketing in the physical. The agent earns commissions from the shops for bringing customers to the shop. The percentage to be given to the agent could be at least 3% of the total goods sold to the customer referred by the agent.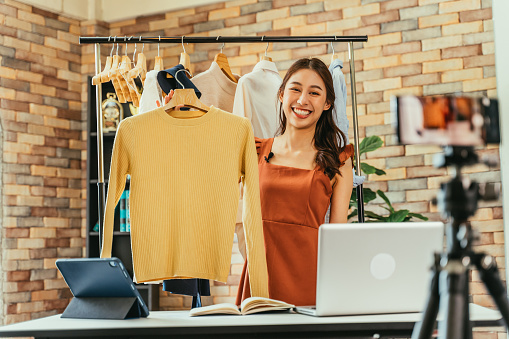 Brands marketing agent
There are companies looking for grass root marketers who would market their products in local markets. This agent could be hired to be selling company products and be returning the capital while the agent takes the gain made from it.
This is very common with new bread bakeries, new pure water companies, and lots more. You could become a marketing agent for one or two companies and be getting your money each time you execute any sell.
Public advertising agent
Advertising agents go into the streets, popular markets, and places of social gathering to advertise a company product to the customers.
The know much about the product and will be able to convince the customer to buy or patronize the product. Sometimes, the agent can use loudspeakers, Audio means, as well as wearing of branded clothes to promote a company product.
This type of advert is gradually becoming popular in social media where celebrities use their fan page to promote a certain product of a company. They are paid by the company to do so.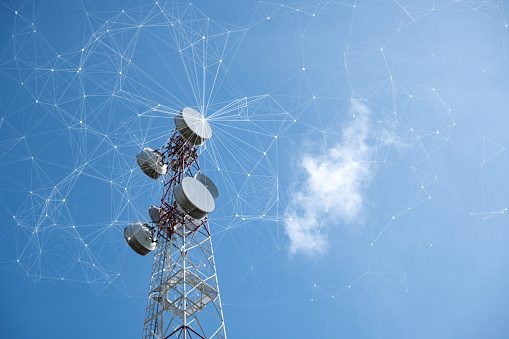 Fashion designing job
A fashion designer needs no capital except the drawing materials. The designer designs clothes and wears on paper which is given to a tailor to sew.
This job is very simply but requires good drawing skill and innovative ability to design attractive wears that can sell in the fashion markets. Some clients need some new and unique and having such a design could give you cool money.
Home and interior decoration job
Becoming a home and interior decorator will not cost you much other than just the skill of making the interiors of halls, and homes to look extremely beautiful.
All you need to do is get the right connections and market your skills. You will need to work with classic people building or renting new houses, hotels, and event centers to call for your service whenever it is needed. You will be paid per every job you handled.
Event organizer job
An Event organizer can still do the work of a decorator but it goes beyond it. From arranging for foods, Tables, Chairs, canopies, drinks, to even wears of the event.
It is more complex and not an easy job in some cases depending on the event. It has become a professional job that can be putting food on your table depending on your connections.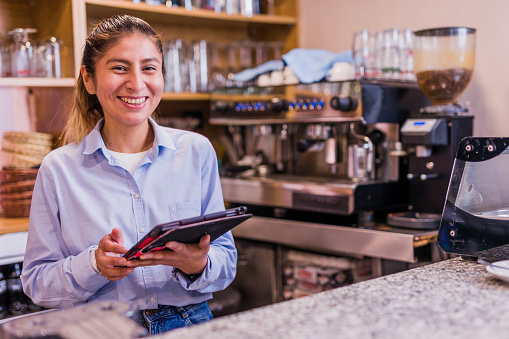 Condemned properties merchant
Buying and selling of condemned properties doesn't need too much capital. Locate old houses and people parking out of their house and bargain to buy their condemned properties.
They will sell it at a giveaway price because they are of no use. Then resell to technicians who may need them for parts replacement or refurbishing.
Home Carpentry job
If you can afford a hammer, carpenter saw, and few other items you could become a carpenter by fixing nets, ceilings, and making simple wooden items within your neighborhood.
Truck and wheelbarrow pushing
Yes, though it is funny but this is a job of its own. Not everyone will accept to be a wheelbarrow pusher but believe me many Nigerians are feeding themselves with the job.
Get a wheelbarrow and position yourself in busy markets and see how much people need your service to help them convey goods and personal loads from one place to another.
Another job feeding the less privileged in Nigeria. With a small and affordable sewing machine you could be moving from street to street sewing peoples torn clothes and fabrics. You charge them for your service and get paid.
Though this job is gradually becoming outdated some local places still have it in practice. You can buy manual clippers and barbing/shaving items and be moving from street to street to barb both adults and children as well as shaving jobs. You will be paid according to your charges.
Mobile pedicure and manicure
Cutting of nails, fixing, and beautification of nails are common work that can earn you money. Consider starting from people around you before extending to others.
Betting platforms have offices but the mobile betting agents' does not. As a mobile betting agent, you meet people to place their betting with you and supply them their tickets afterwards. They can check for the results themselves or you supply the results as well.
Mobile daily contribution collector
Daily contribution known as Akawo is a daily savings strategy meant to help low earners gather their money in bulk. You can select a certain area, group of people, or a market and register as an agent for daily contribution collection. Your salary will be bargained by your clients and you need to be a trustworthy person
There are POS shops where people send and receive money as well as other transaction services. However, you can simply startup a mobile POS services by moving around busy markets to execute financial transactions to customers.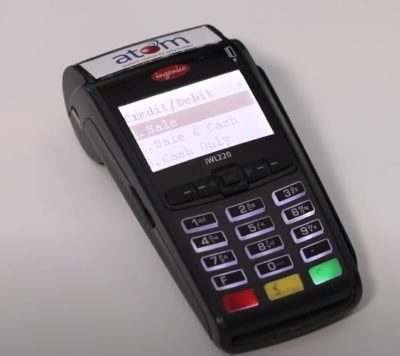 Yes, you can become a betting predictor for those carrying out daily betting. You help them predict the right game to bet and get paid for it. This job will be lucrative if you are lucky and knowledgeable about the betting tactics. The more your predictions becomes positive the more people will be willing to pay you to get numbers.
Body massaging has become a popular career that requires the special skill of doing it. Not everyone can massage. Those that have the skill receive pay from clients to get their body massaged.
Gym and body fitness instructor
Fitness instructor job will be good for those with good body fitting and has good knowledge of keeping the body fit. All you need is to visit fitness centers and register as instructor and get paid by your clients.
You can become a newspaper vendor around your neighborhood. Get newspapers from the publication companies or major distributor and sell to those within your neighborhood.
Though you will need little money as well as the skill, Zobo making is a major business for most idle women and young girls. You can make as much quantity as you can and sell it at public markets or hawk it.
Kunu drink making and selling
Kunu is a popular local drink just like zobo. If you know to prepare it then you can start it as a business because it sells easily. Many sellers combine it with the selling of zobo drink.
Soya milk making and selling
Soya milk is a product of ground soya beans. You can buy soya beans and ground it to soya milk and sell it. It is an addictive in children foods as well as nutritious for all age groups.
Cooked groundnuts business is a business you can do with as low as N1000 by simply buying a bucket, cook it with salt and sell it at measured quantity.
Okpa is a popular food known for filling the stomach. With a little quantity as low as N200 okpa you may not be hungry again for the entire day except to be drinking water. Experts highlighted numerous health benefits associated with okpa. Learn how to make okpa and start selling it around your neighborhood, markets, or hawk it.
Akara is a fried ground beans mixed with pepper, salt, onions, and sometimes other ingredients. It blends well with bread and mineral drinks, Zobo drinks, or Kunu drinks. You only need flying pan, vegetable or groundnut oil, and beans to start making and selling Akara.
Moi Moi is a brother of Akara because both of them are coming from beans. However, instead of flying moi moi is usually cooked while inside a container placed inside the pot. It could be termed as dry-cooking.
Moi moi is a welcomed breakfast when joined with pap or custard. It can also blend with rice and other non-proteins foods. Just buy beans, ground it, and mix all the necessary ingredients then scoop into aluminum foils, leaves, tins, etc. and sell it after cooking to make your money.
37. Manual Laundry services
Yes, laundry service is a lucrative job and many family feed on laundry service. However, opening a laundry with washing machines could be expensive. If you have the experience, you can simply start manual laundry services.
This means you will be washing customers' clothes with hands and get paid for it. However, you will need small money to buy a pressing iron.
Roosting of Yam, Plantain and Oil Beans (bole) is a lucrative business that can be setup with a very small amount of money. The same goes with roasting of corn and pears. Use less than N1000 to start any of these business to make little income daily.
Abacha is a local salad comprising of sliced cooked cassava tube, sliced garden eggs and its leaves, sliced ugba (igbo name), sliced fresh pepper, well-cooked and seasoned cow skin meats, well-cooked and seasoned ice fish, or dry fish, a sauce comprising of that has been listed in addition to ground crayfish, seasons (Maggi, etc.), potash, and red oil. Selling Abacha is very lucrative all you need to do is to get is prepared and hawk it.
You may need up to N5000 or more to start this business but it is a lucrative business.
For women and ladies who have the skill of hair making, you can start the business without owning a shop. Using any location of your choice as a resting zone women and girls would be coming to fix their hair at cheaper rate.
Conclusion
The above forty (40) entrepreneurship jobs are the Self-Employed Jobs You Can Start Without Money in Nigeria.