What business can I start with 300k in Nigeria?
In today's economic situation, a lot of Nigerians are cute looking to start different businesses to find a balance in their financial life, currently even people with 9-5 jobs are looking for a side hustle or a business to invest in, for it can be as a result of the high unemployment rate in the country.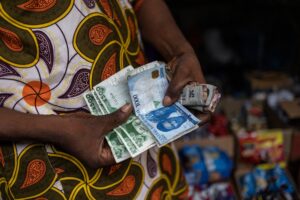 Whatever the reason becoming a business owner or starting a new business can be very challenging, people make the mistake of thinking that having huge capital necessarily means that your business will flourish, however, that's a wrong belief because Even with huge capital resources if not properly planned and managed can be squandered leaving the new business owner in debt and regrets, on the other hand, you can have a minimal capital and with proper management expand a new business and turn it into a profitable one. When starting a new business patience is a key virtue that new business owners should develop, because a lack of patience can lead to wrong decision making which can in return ruin your business plan. In today's topic, we will be taking a look at businesses you can start with an initial capital of 300,000 naira.
1. Poultry farming:-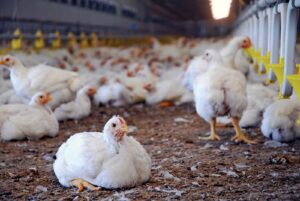 Poultry farming is a very lucrative commercial activity that can be started with 300k as capital in Nigeria. In poultry basic infrastructure, such as a small chicken coop or a brooder, can be set up at s very cheap price., the cost of purchasing chicks or hatching eggs is relatively inexpensive, citing that you have limited Capital it is not advisable to start purchasing day old chicks, as feeding still maturity date can become expensive and difficult to manage. You can start with 4 to 6-week-old birds, and purchase a basic amount for start, at six weeks you do not need to think of brooding house or vaccination as these require extra expenditure, you get these chicks when they are within the age range of 4-6 weeks we save you expenses as you will only focus on feeding for them to get bigger and sell off in a short while. Depending on the type of poultry you choose to raise (broilers or layers), you can expect a turnaround time will be in a matter of a few days or weeks. For broilers, which are raised for meat production, the birds can reach market weight in approximately 6-8 weeks. Layers, which are raised for egg production, typically start laying eggs at around 18-20 weeks of age. This method will help you save and get a faster turnover and get back your capital and profit, the steady demand for poultry meat is a big advantage for you to look into this business opportunity.
2. POS machine operator:
One of the new businesses making trending is getting a POS machine and rendering its services, yes purchasing one and getting it registered might cost you almost half of the 300k capital you have, but considering the numerous advantages you might want to give it a try with a POS machine you will not only be limited to offering cash services but also offering services of paying bills, like Tv subscription, electricity bills, data, and recharge card plans, etc. This kind of business requires patience and proper management, and because you don't need to pay for a physical shop makes it a good idea for consideration.
3. Online clothing and accessories vendor :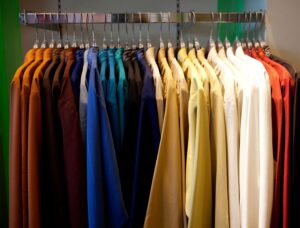 Dealing with clothing and accessories is a very big business in Nigeria there's a need for a new dress and matching accessories, be it handbags, jewelry, etc with 300k naira you can start your clothe vendor business immediately, you don't need to go for something really expensive, go for quality wears with a good price to sell out quickly, it's not compulsory to have a shop as you can take samples to gatherings or show it to friends and display them on your different social media platforms.
4. Online food vendor: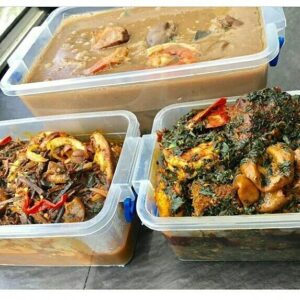 Hilda Bassey became famous and also a Guinness world record holder for cooking how much more considering cooking for people who do not have time to cook and selling it to them? The online food vendor is something you can consider to start with a Capital of 300k, people who belong to the working class barely have time to sit down and cook for themselves, therefore making the idea of an online food vendor a trend. While starting an online food vendor business may seem so easy, you must be aware of the legal and safety considerations involved. Make sure the food you comply with health and safety standards to ensure consumer protection. you must package your food neatly and have good kitchen hygiene if you want to get more customers.
5. Digital content creation (visualized content):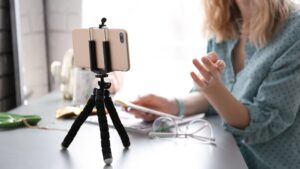 People oftentimes neglect the opportunity in content creation as a business in Nigeria, this has become a thriving industry, offering opportunities for individuals to do what they enjoy doing and engage audiences, and generate revenue. Most times we see posts of influencers and content creators purchasing exotic cars and buying houses, you can join the list by investing 300k in digital content creation focusing on visualized content.
Visualized content refers to any digital content that uses elements, such as images, videos, animations, graphics, or infographics, to communicate a message or tell a story. The best part of this business is you can start with anything you enjoy doing, it can be recording yourself while doing something, sharing your experience , or even telling stories, a lot of people are making money from the internet by creating visualized content on what they are doing or what they have done, with 300k you can get the necessary tools such as a good camera, a mic, ring light, etc. you can also a phone with good mobile quality to record, if you invest 300k visualized contents there's every possibility that you will triple your capital before the end of the year, with consistently and following the contents creation guidelines you can achieve this is a short time. Finally, the demand for visually appealing and engaging content has skyrocketed, presenting opportunities for businesses that require minimal capital to enter the market.
6. YouTube channel:
Similar to digital content creation, a YouTube channel is used to create visualized content and is very fast to monetize You can talk about trending topics, and teach people how to do something on YouTube. You can start by Identifying a specific niche or topic that you are passionate about and have a deep knowledge about This will help you stand out in a crowded online space. With 300,000 naira you can get audio or video equipment to produce professional-looking content. Regularly produce high-quality content to maintain viewer or listener engagement. Once you have gained a significant following, monetize your YouTube channel or podcast through various methods such as advertising, brand partnerships, and sponsored content.
7. Vegetable crop farming: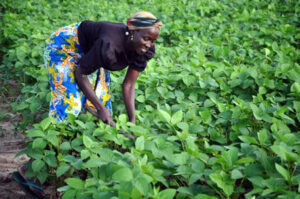 The first requirement for vegetable farming is farmland. If you have access to a small plot of land, such as a backyard or a small rented field you can consider investing your 300k in vegetable farming, you can start by buying seedlings of pumpkin, tomatoes, water leaf, spinach, etc. Vegetable farming is less complex to handle than other types of farming, you will not need to spend much maintenance, as maturity in such crops start from 6 months or even less, while purchasing seedlings go for healthy varieties that are disease resistant, if you consider the use of herbicide expensive you can do manual weeding because vegetable farming does not require a large portion of land. Because maturity starts on or before 6 months you can recover your capital and profit in a short period.
8. Event planning and management: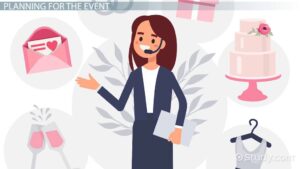 Becoming an event planner and event manager with a capital of 300k is very possible, although planning an event can be a very challenging task, with the right strategies and creativity, it is entirely possible. As an event planner for Social gatherings, you need to have open and transparent communication with your client, you can identify cost-saving opportunities and alternatives that will align with their expectations. As an event planner focus on the most important aspects of the event that contribute to the overall outcome. Allocate the majority of the budget to important elements, like venue , decor, and food, and choose a venue that provides a unique atmosphere and can help reduce venue expenses significantly. In the event planning industry, creativity and attention to detail are important factors in becoming successful. As an event planner for Social gatherings, you must think outside the box to deliver unique experiences that leave a lasting impression on clients and their guests.
If you're already have or learning a skill in cooking and baking you can easily invest your 300k into catering services, like having a stand where you can sell rolls and fries you made yourself, these snacks made creatively and attractively to make sure you draw more customers, you can also be hired for events to handle cooking activities of course in Nigeria most events are mostly celebrated with the cooking of large quantity of dishes, you can start your own catering services business by buying the essential utensils and items which a 300,000 can get you started with.
To conclude it is important to know that there's no specific amount to kick start any of these businesses you can start with more if you have, any because investing more money in your business or startup will give you a higher chance of income, before starting any business you need to check your feasibility and also draw an expense recovery plan for a business to be successful, adequate planning and timing is very important.