Modern blogging has gone beyond mere production of content and SEO works to the level of producing unique content, good SEO knowledge, total commitment, and endurance/persistent. In fact modern blogging has quite differences with blogging strategies in the year 2000 to 2010.
Early blogging strategies includes writing of articles, tag-clouding, single-page for multiple keywords, content repeatation, comments evaluations and even E-books selling. All these are no longer main areas of interest in evaluating modern blogs.
Blogging these days has to do with uniqueness in both writing pattern, readability/comprehensiveness of your post, keywords in your content, external and internal links in the content, source of the information, uniqueness in the topic being discussed, how personalized are your content, are you saying the facts or a mere fiction, and the audience the content is targeting, etc.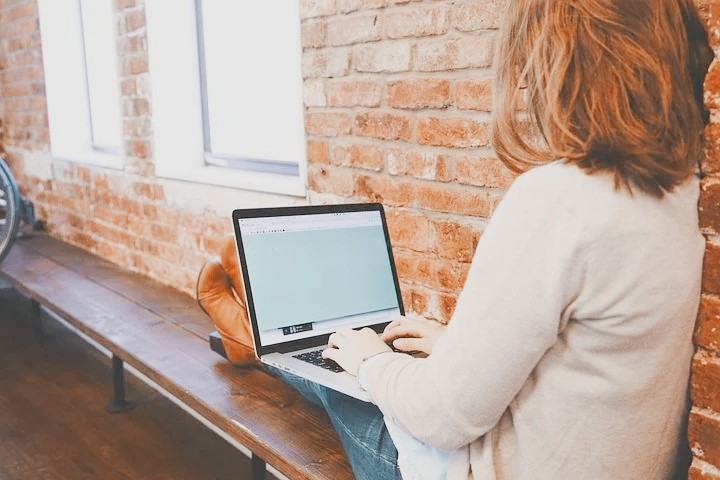 Based on the few facts mentioned above, here are what you need to do as a modern blogger:
YOU HAVE GOT A BUSINESS
This is one of the secrets in modern blogging. Though this may not be explained to you clearly by other posts you will see online, I want to make it as clearly as possible. As a blogger, you have got a business. Blogging is a long time or rather a lifetime investment. How far are you willing to go with blogging? your answer to this question determines your success or failing potential in the biosphere.
Starting a blog these days with the mindset of receiving cheque in few months to come is a mere fiction and can rarely be possible. If you are lucky, your blog could earn you huge money within a short time than the already existing blogs. However, it is not just about being lucky, it has to do with your uniqueness, frequency in publishing and traffic growing strength.
Modern blogging cannot function as a full time business except if you have other source of income to sustain you. However, as a modern blogger, you have got a business.
The reason you have got a business is that time consumption to do research on contents, evaluate how to come out differently from others, how your content can be the solution online information seekers are looking for in search engines, and how good are you going to be in that topic of discussion, you still have other points to consider.
As a modern blogger without any external financial inflow, it advisable to concentrate in running your blog as a part-time job. You can be spending some hours to prepare quality content and revise it, then publish. This method takes time but it ensures you don't get disappointed.
This is one of the secrets in modern blogging. No one might have told you this before now. In modern blogging, your Search Engine Optimization (SEO) is your money.
If you built your blog without a proper SEO consideration like loading speed, Geo-targeting, Keyword domain name, and Good website appearance for good user experience, and other SEO factors, your SEO will suffer a lot.
When your blog suffers due to poor SEO you are equally going to suffer. That is a simple truth you may not see anywhere in the internet.
Believe it or not, your SEO determines how much you can make from the CPC advertisers like Goggle AdSense and others. Cost per click (CPC) advertisers only pay for unique clicks.
This simply means an advert clicked with the intention of knowing or understanding what the advertiser is saying in the information displayed on the flashy banner on your website.
There are many traffic sources to every website example social media channels, email newsletter, referrals, external links, SEO, and news feed, etc. among all these traffic sources, the SEO stands to be the most unique source of traffic.
The truth about SEO is that users coming from Search engines like goggle search are looking for information and in that case are willing to click any advert relating to what they are looking for in your website.
For example, you wrote about latest SUV Cars in the year 2020 and a user in search engine wants to know the latest SUV car in the year 2020 probably to buy or for information purpose.
Consequently, the user then types "Latest SUV car 2020" in the Search Engine form and click SEARCH, within a second your website showed up with headline that says "Latest suv cars in the year 2020" definitely the user will click your headline to read your content.
In that process the user will land on your website, while reading your post a banner advert showed up from a particular company showing pictures of their 2020 models of SUVs, definitely the user will leave your website and following the advert for more information.
That is the magic behind SEO as being your money. If your major traffics are coming from Search Engines you can make $2 per every 600 page views than a website with 2000 page views coming from Social media pages.
MIND YOUR SPENDING
As a beginner in modern blogging tactics, you must mind your spending. This is very important because there are many SEO services, Plugin Services, Social Media Promotion services, Newsletter boosting services, etc. that will spring up to try and convince to buy their services or subscribe to their premium services with cash.
These services are not fake, they are good and effective, but in reality they are not meant for you as a beginner. it is one of the secrets in modern blogging.
While starting a blog newly, there will an urge to catapult traffic from any source, built audience and start earning big like most famous bloggers.
The truth is that it does not work that way. No matter the amount of cash you pump into modern blogging, if you have not seat to write quality and unique contents you are just wasting your money to the online services firms.
At this early stage, you must concentrate on writing and publishing good contents for visitors.
DO NOT FOOL AROUND
This is one of the secrets in modern blogging. Every hour counts in modern blogging, do not spend the whole day editing comments, customizing your website, and doing things that will not boost your SEO or produce content. The more time you devote in producing content, the more quickly you will grow in the blogging.
Place time limit for fun, sleeps, and other time consuming factors and use them to write contents. Knockout procrastination if you want to go far in blogging.
MIND YOUR BUSINESS
This is one of the secrets in modern blogging. Trying to be a consultant at early stage may not be good for you and spending time to write on topics outside your keyword domain may not also be good for you. In that case learn how to mind your business. Read and learn more from your keyword related websites and reach out to them for advise and backlinks.
REAL WORLD TEACHER
This is one of the secrets in modern blogging. As a modern blogger see yourself as a real teacher. You are conveying vital information to someone or people who are ready and willing to listen to you. Hence, in blogging, you must be willing to respond to questions and suggestions. Take your time to write in details and give examples where it is necessary.
If possible support your posts with pictures and videos. If you can understand completely then most readers can also comprehend it.
One big problem bloggers have is the desperation to write fast and publish immediately. Yes, that is good but it does not guarantee that your information is conveyed accurately.
YOUR EMAIL LIST IS A MAJOR TRAFFIC SOURCE
This is one of the secrets in modern blogging. It may appear difficult to build a good number of subscribers that will be receiving regular blog post updates from your blog, however, it is not as difficult as you may think.
Signing up to one of the major email marketing firms online like the Chimps and others, you can be offered free service of sending free emails to your subscribers as long as the list last no exceeded or not up to 2000 subscribers.
If you have good audience in your email list, with 1500 subscribers you can be making good money from their traffic.
Therefore, set up a free service with Chimps email marketing firm and run free subscription form to gather subscribers for return visit, until the list is up to 200 subscribers before paying for their premium service.
BUILD GOOD SOCIAL MEDIA PAGES AND AUTOMATED SHARING SERVICES
This is one of the secrets in modern blogging. Writing and sharing to social media is part of the blogging job. There are many social media pages to manage share information from the blog at the same time. The truth is that you will not have that time to do it rather you will need to hire the service of many of the social media sharing apps running from firms severs.
Example of such is Dlvr.it, onlywire.com, and zappier apps, etc. some have free subscription plans that can enable share one or two posts per day.
It is good to run the free plan first and build more social media followers and connections before subscribing to the premium service so that you can get value for your money.
Conclusion
With all these secrets in modern blogging discussed, there are still areas not touched in regard to modern blogging, perhaps, next update will enable us to add them.