what you should know about the fish farming business
Fish farming business, otherwise known as pisciculture, is the practice of training fish for commercial purposes, it deals with building the pond, which can be an earthen, or concreted pond, putting fertilizers into the pond, stocking the fingerlings into the water, and adequately feeding the fish till it reaches marketable size.
Fish farming is an important kind of aquaculture. Aquaculture means the rearing of aquatic creatures such as fishes, molluscs, crustaceans, and also aquatic plants.
There are a lot of fish species, among which are: catfish, carp, mackerel, amberjack, goldfish, tilapia, sea trout, Peruvian anchoveta, and many more. However, not all species of fish can be reared in Nigeria. This is usually because of their nature, demand in the fish market, and also the profitability of their species.
The most common species reared by fish farmers for commercial purposes in Nigeria include salmon, carp, catfish, and tilapia. The most common among them in the Nigerian fish market is the carp and tilapia.
Fish can be grown by extensive and intensive aquaculture.
What is the most profitable fish to farm in the fish farming business?
In Nigeria, Catfish and Tilapia are the two most profitable fish to farm in Nigeria. This is because of the climate, their growth, and the fish market.
What Equipment do I need to start fish farming?
Fish pond
2. Good water
3. Fish feed
4.Fishnet
5. Labour
How do I start a fish farming business?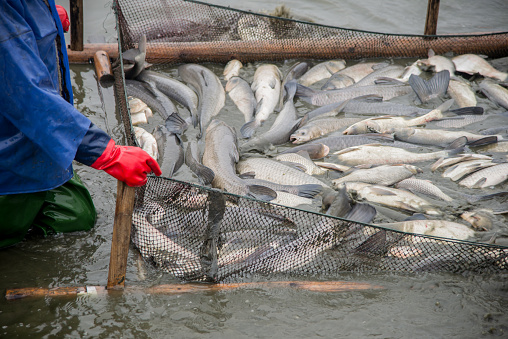 If you want to start a small scale or large scale fish farm in Nigeria, below are some steps you can take:
1. Source for a good location for your farm: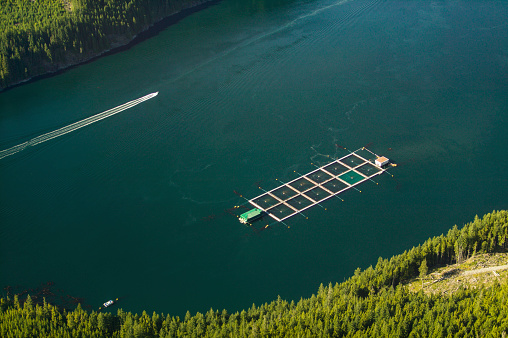 Firstly, you need to be sure of which one you want to go into, either small scale or large scale. If you're going small scale, you might have to be considering an area of your house like your backyard. If you're going big scale, you'll need to rent a pond away from your house.
2. Good water supply for your fish: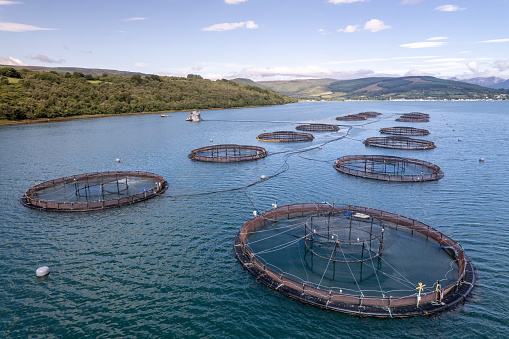 Just as air is important to you, so is water to the fish. If you remove a fish from the water its starts to die. Using poor water to rear fish can be detrimental to their growth and development and grossly affects productivity in the long run.
A good water source is very important in rearing fish, for their growth and development. Bear in mind that what we see as good water, may not be what the fishes see as good water. Treated water supplied by the government can be deadly to fish, because of the chemicals that were used in treating the water.
In addition, the size of your busy venture determines the quantity of water that you'll need. If you're doing small scale, then a nearby well can be used to supply the fish. If it's large-scale fish farming, you'll need a borehole or large water storage tank to supply your fish.
3. Choose the right fish pond.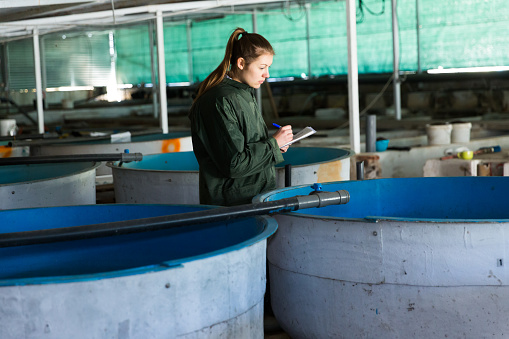 Fishes need a comfortable place to thrive. For optimum output, the fish pond has to be comfortable and natural. Backyard plastic tanks and ponds are the two popular methods for housing fish.
4. Choose the right species of fish to rear.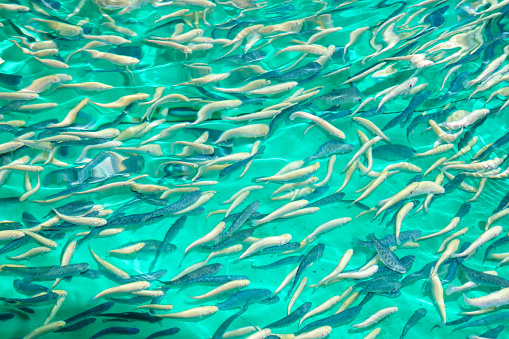 The species of fish you rear will determine how productive you will be. If you rear the market-friendly ones, your chances of getting profits is very high. This is because of the high demand in the fish market. As earlier stated, catfish and tilapia are the two profitable fish species to farm.
5. Get healthy juveniles;
Juveniles are those little fishes that you will have to rear till it gets to table size.
We also have fry, fingerlings, yearlings. These are earlier stages of fish development before the juvenile. One of the best fish farming practices is to buy juveniles to save you the stress of many deaths you will experience with fingerlings. Don't buy unhealthy juveniles, Go to a reputable fish hatchery to get your juveniles.
6. Choose the right feeds for your fish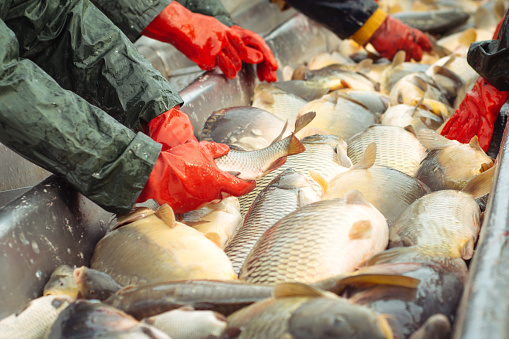 Supply your fish with healthy feed. There are a few types of fish feed.
Natural fish feed. This is found naturally in the pond. This includes; detritus, bacteria, plankton, worms, insects, snails, aquatic plants, and fish (yes, fish eat fish if they`re hungry).
Supplementary fish feed. This usually includes cheap materials and easily accessible materials such as terrestrial plants, kitchen wastes, or agricultural by-products. The supplementary feed may be good, but they are not for serious fish farmers (except if it includes the other types of feeds). Many people who are into fish farming in Nigeria are using supplementary feeds. some to their profit, others to their loss.
Complete feed. This is a carefully made fish feed. They`re usually of good ingredients and nutrients, made by experts who understand the perfect formula for the fish at a different stage.
7. Be business-minded and start marketing your fish before they are grown up.
Don't just rear fish to sell them. Have a business plan. Don't wait till they are all fully grown before selling them.
How much do I need to start up this fish farming business?
Unfortunately, there is no direct answer to this because the market situations and environments are different. The cost of land to build a fish pond in Asaba will differ from that of Ekpoma. Even the cost of labor and fish feeds will be different.