Executive Summary of Iced Water Business Plan in Nigeria
Have you ever been parched on a hot Nigerian afternoon and desperate for a break from the unrelenting heat? If yes, you are not alone. With temperatures rising and thirst increasing, the demand for chilled beverages, especially ice water, is at an all-time high. Recognizing this lucrative opportunity, we share what should be included in a chilled water business plan summary. Starting this business is not a piece of cake, not out of discouragement, but it is very encouraging and rewarding when you can read this article to learn about your onions and be successful in the business you have set out to do. So grab a cool drink, sit back, and immerse yourself in the refreshing world of knowledge so you can successfully and aptly navigate this business opportunity. 
Components of Your Executive Summary Iced Water Business Plan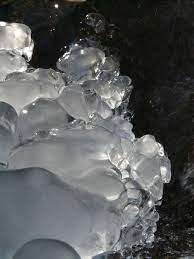 It is trite and important that your executive summary should include the following information: 
This is the first section of your executive summary. This section should explain that Your company is aiming to build a successful chilled water business serving the local Nigerian market. It is trivial that the company focuses on the production, packaging, and distribution of the highest quality purified and chilled bottled water. You must be convinced that by offering a refreshing and hygienic product you can capitalize on the huge potential of the market and capitalize on the high demand for chilled beverages in Nigeria. This will also greatly help you in the long run. 
 Market Analysis: 
Our country Nigeria's climate is characterized by intense heat and humidity, resulting in high demand for chilled beverages, and water, especially during the periods where we have the dry season. This represents an important growth opportunity for the chilled water sector for you to grow as a successful businessman or woman. In addition, Nigerians' growing health awareness and fondness for clean water will further improve their prospects. The need for chilled water is not just limited to homes; It also includes corporate headquarters, events, and retailers in various Nigerian cities. The truth is that everyone wants to drink water and nobody likes to be dehydrated. Hence, starting a business in this field is a great idea as it is not only highly profitable but also rewarding.
 In this section of your executive summary, you should offer more information on what your products and services are. You should explain here for example that you offer a basic and steady supply of purified and chilled bottled water, packaged in various sizes from 250 ml to 1.5 liters. You must also understand the importance of ensuring exceptional quality. To achieve this, the use of advanced filtration and purification technologies is very important. Your water must pass rigorous testing to meet all relevant health and safety standards to ensure your customers are only getting the best. In addition to the standard packaging,  innovative features such as easy-open screw caps and eco-friendly packaging materials must be introduced to attract the attention of environmentally conscious consumers.
Marketing and Sales Strategy: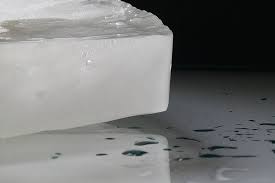 This section espouses further your marketing strategy, connecting that it is extremely important for you To build brand awareness and generate sales, using a multi-pronged marketing approach. Your strategies should include a combination of traditional advertising channels, social media marketing, influencer collaborations and partnerships with local businesses. By harnessing the power of social media platforms, it is highly likely and possible that you can reach a wider audience and connect with potential customers. By working with influencers who align with your brand values, you can reach your existing fan base and increase your brand's visibility. Additionally, collaborating with local businesses such as restaurants, coffee shops, and convenience stores allows your to grow business to expand your distribution network and reach customers wherever they are.
 Operations and Sales: 
This should include a detailed breakdown of the cost of equipment you may need for operations and sales. Your business should be centered around a central manufacturing facility equipped with state-of-the-art water treatment, bottling, and refrigeration machinery. Strict quality control protocols must be followed to ensure consistent product quality. Your distribution strategy will be a key area and you will need to build a strong network of transporter and logistic partners to reach your target markets efficiently and quickly. By optimizing distribution channels, you can ensure that your products are easily accessible to customers, increasing customer satisfaction and brand loyalty. 
Competitive Analysis: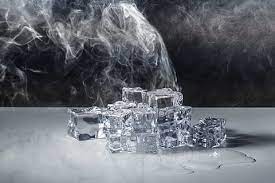 This section, further, talks about the fact that The chilled water industry in Nigeria is competitive with several well-established players operating both nationally and locally.
Analyze your various competitors including their strengths and weaknesses and include your unique selling point. 
However, if you believe that focusing on product quality, packaging innovation, and reliable customer service will set you apart, it will most certainly do unique wonders for your entire mindset. Regular market research and adjustments to consumer preferences allow you to stay flexible and adapt to changing trends. In addition, you should invest in building strong relationships with your customers by providing excellent service and actively listening to and responding to their feedback. 
Financial Projections: 
In this section, include your financial projections. Although detailed financial projections are beyond the scope of this summary, the business plan should estimate the initial investments required in infrastructure, equipment, personnel, and marketing costs. You should tell investors that you expect a steady increase in sales and market penetration over the next three years, which will lead to profitable deals. Tell them in your executive summary that your goal is to achieve a significant return on investment in a timely manner through careful financial management and strategic expansion. 
From the foregoing, we see that Overall, the chilled water industry is a refreshing opportunity in Nigeria's hot climate. By capitalizing on the demand for purified and chilled bottled water, you can carve out a lucrative market niche. If you focus on quality, innovative packaging, and efficient distribution, you can easily gain a competitive advantage. With a comprehensive business plan, sound financial projections, and a customer-centric approach, your business has great potential for success. If you follow this guide and include all of the slated content in your summary and launch, you will reap the rewards of your labor and not be disappointed that you took the step to start your own business. 
If you dream of creating something for yourself in the field of ice water, take your time with this entry and absorb as much knowledge as possible. 
Let's explore this extraordinary business opportunity together and quench the thirst of millions of Nigerians and enjoy the taste of entrepreneurial success.